Become part of the
TEDx
Vaduz family!​
TEDxVaduz is a nonprofit event and is totally dependent on the support of their partners. We are the organizers but the event wouldn´t be durable without amazing partner who believe in the ideas and values of TED and our TEDxVaduz.
This are our amazing partners which contribute and support us in our TEDxVaduz 2020. The naming is based on the famous mountain of 'Three Sisters' here in Liechtenstein. The three peaks of Three Sisters symbolise the impact and support of our different partners. Nevertheless every contribution is as important as the next.
With an elevation of 2,053 metres above sea level, the Great Sister marks the highest peak of Three Sisters.
The Middle Sister, located north-east of it reaches a height of 2,048m.
The Little Sister is pointing to north-eastern direction with a hight of 2,034m.
Gefördert durch die Kulturstiftung Liechtenstein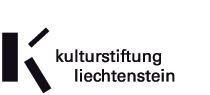 Our digital Partner support us with digital services and tools which we use for the event.
This website uses cookies. By continuing to use this site, you accept our use of cookies.